View Profile - alisazh (alisazh)
alisazh
Human

Send Message
Username:
alisazh
Last Online:
Jun 9, 2011 17:48:36 GMT -8
Special Promotion: Free Badges!
We're giving away 3 free water balloon forum badges if you like ProBoards on Facebook!
Click here to get your free badges!
Give this member the gift of ProBoards+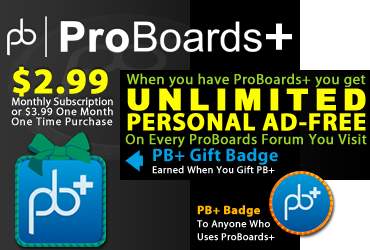 Purchase ProBoards+
This member hasn't wished for anything, give them a gift!