Post by J. Walter Weatherman on Feb 1, 2011 13:17:10 GMT -8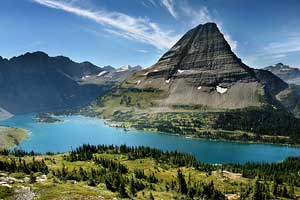 I started reading right before tPoD came out, and I've waited anxiously for every book since then, buying the prologues online, pre-ordering, etc. I've even participated in several message boards for WoT, but none recently as it's become too technical - there aren't any good crazy theories, it's mostly just ten guys that know everything answering a bunch of newbs' questions.
Anyway, at this point you can kind of break the books down into trilogies. 1-3, 4-6, 7-9, and 10-12. My favorite book is probably tSR, book 4. EotW would probably be second. That's close, though, because I love re-reading EotW again and again, just because the scope is so huge it's fun to see the characters before they knew anything.
I would say the first two trilogies are rock-solid, although by the end of LoC, book 6, you can start to see the problems that arise in books 7-10. Too many characters, too many subplots, and not enough movement in major story arcs. CoT, book 10, is probably the worst book in the series. CoS and tPoD are saved by some awesome moments, though they linger in the doldrums for the majority of their duration. But CoT has nothing redeeming about it, and I had such high hopes after how WH ended (cleansing the taint, which is what I do in the shower every morning).
KoD was solid, and these last two were awesome, but it's still too soon to rate them with respect to the rest of the series.
Phew, opened a can of worms. Okay, yours? Favorite/Least Favorite?
I would have to say that LoC is maybe my favorite, because the Asha'man are so sweet its ridiculous, and the battle at Dumai's well is possibly the most savage beatdown anybody gets in the books. The way the asha'man systematically destroy the Shaido sends chills down my spine every time. Of course, Crossroads of Twilight is my least favorite. I was actually angry about having spent the amount of time reading it that I did. In fact, I told my friends not to bother reading it, and instead explained what had happened that actually pertained to the plot in about two sentences. I was really pissed to not see much, if anything, of the fallout from the cleansing, which, by the way, totally redeems Winters Heart.
Eye of the World is probably my second favorite for the same reasons you gave, its interesting to see the scope shrunk down so much. You have to wonder what would have happened if all the books were paced as quickly.
Really, to me, part of the charm of WoT is how fleshed out the characters are. It may be boring, you may think its stupid and tedious while you're reading it, but ultimately you know more about the way the characters work in this series than most other series to be sure. And anytime I read one WoT book, I have to read another, because it just puts me in the mood for that RJ style, you know? I've only ever read them in order once, but i've read each book at least 3 or 4 times.
And I haven't checked out the WoTFAQ extensively, but I've spent a hell of a lot of time on Dragonmount, even to the point of spoiling pretty much everything for myself on the gathering storm.
Whew! Everyone, this is only the beginning.