Thread Summary
Oct 29, 2010 11:27:56 GMT -5
Hi kids.

I'm not a blogger, but I do like to put words together. It is relaxing and reassuring to me to see my thoughts on the page or on the screen in carefully assembled sentences which, at least as they filter back through my eyes and into my brain, externalize more or less exactly what is a very internal process: listening and responding to music.

Basically what I'm saying is that this is more for my benefit than it is for yours, but since we're here talking about music and impatiently tapping our feet to the dreadfully sluggish beat of the Winter months that lead up to the Sasquatch! lineup announcement, this seems like as good a venue as any for this project: the succinctly titled Record a Day, courtesy of your very own Horned Gramma.

It'll be what it sounds like it'll be: each day(with some missed days, I'm sure), I'll spend an hour or so with one of the discs in my vast collection of marginalia and weirdo music and try to encapsulate an emotional response. I'll try to include links when I can to samples of some of the music.

Maybe you'll get turned on to some cool new stuff. Maybe I'll just sound like a bastard. It doesn't matter, like I said, this is for me.

Stay chuned or don't!

=-=-=-=-=-=-=-=-=-=-=-=-=-=-=-=-=-=-=-=-=-=-=-=-=-=-=-=-=-

***UPDATE***

This thread has become kind of massive, branching off several times into pages of tangential discussion. This is a message board, so of course that's great, that's what we do here. However, for the casual reader, you will find listed below a table of contents. If anyone ever has any questions about availability or where to find these records, please don't hesitate to send me a message. Enjoy!

A Record a Day - Table of Contents

PAGE ONE
Steve Burns - Songs for Dustmites

PAGE TWO
Optiganally Yours - Presents Exclusively Talentmaker!

Nanobot Auxiliary Ballet - The Nanobot Auxiliary Ballet and the Museum of Modern Insect Art With the Office of Woodland Security Present: TylenolandAdida the Deadly Ballerina, Featuring the Chillbot Slider, the Pushbuttonmaster, the WhiteHotFunkBot, and Maybe Dr. Idiotbot -- If It Can Make It

Alexis Gideon - Video Musics

The Residents - Duck Stab

PAGE THREE

The Philistines Jr. - If a Band Plays in the Woods...?

The Gerbils - The Battle of Electricity

Various Artists - Powerpuff Girls: Heroes and Villains

Self - Gizmodgery

Future Bible Heroes - Eternal Youth

Jonathan Coulton - Best. Concert. Ever.

PAGE FOUR

A Journey to Happiness Island

MC Honkey - I Am the Messiah

Dan Bern - Dan Bern

Snowglobe - Our Land Brains

The Residents - Cube E: The History of American Music in 3 E-Z Pieces

Gabby La La - Be Careful What You Wish For...

Clem Snide - End of Love

The Universe - The Outer Void Intrepid Sailor

PAGE FIVE

Chumbawamba - Un

The Residents - The Bunny Boy

PAGE SIX

The Books - Lost and Safe

PAGE SEVEN

Duplex - Ablum!

Crash Test Dummies - A Worm's Life

PAGE EIGHT

Elvis Perkins - Ash Wednesday

PAGE NINE

Harry Nilsson - The Point!

PAGE TEN

Brian Eno - Another Green World

PAGE ELEVEN

Brian Dewan - The Operating Theater

PAGE TWELVE

They Might Be Giants - Apollo 18

Human Highway - Moody Motorcycle

PAGE THIRTEEN

Golden Shoulders - Friendship is Deep

PAGE FOURTEEN

Ween - Pure Guava

Nice - Nice

Moxy Fruvous - Bargainville

PAGE FIFTEEN

Del Shannon - Runaway

PAGE NINETEEN

Komeda - What Makes It Go?

PAGE TWENTY

Crispin Hellion Glover - The Big Problem =/= The Solution. The Solution = Let It Be.

PAGE TWENTY-ONE

Various Artists - Dimension Mix: The Music of Bruce Haack & Esther Nelson

The Sugarplastic - Bang, The Earth is Round

eels - Electro-Shock Blues

PAGE TWENTY-TWO[/i]

The Residents - Demons Dance Alone

Various - The Late Great Daniel Johnston: Discovered Covered





Oct 29, 2010 12:32:12 GMT -5
10/29/10

Steve Burns - Songs for Dustmites
That this record exists at all is kind of funny. Explaining its pedigree to a person usually elicits the response you might get if you were to start a joke with 'A priest, a rabbi and a monk walked into a bar...'.
So Steve Burns, the original host of Blue's Clues on Nick Jr., decides to abandon a well-loved and high-profile gig on cable television in favor of recording a song cycle about a reluctant Superman with the help of one Steven Drozd - who we all know as the drummer for the Flaming Lips. Drozd convinces the Lips' producer - God of Clusterfuck Thunder Dave Fridmann - to produce the album, and then Steve stole the Big Comfy Chair from the set over at Nickelodeon, and the rest is history.
I bought this record from the sorely missed Music Millennium in Northwest Portland on the day it was released - which also happened to be the very first day I ever spent in Portland. I have a soft spot for novelty music that strives to be something bigger than itself, but I was particularly excited about this one: I'd been reading about it for more than a year, and I already regarded Steve as the most earnest and engaging children's show host since Fred Rogers. Also, at the time I was so apeshit in love with the Flaming Lips that the chocolate-and-peanut butter nature of 'Songs for Dustmites' was sure to appeal to me.
Of course, with Dave Fridmann at the boards, the album kicks into overdrive almost immediately with 'Mighty Little Man'. Steve Burns assumes the role of a man who accidentally imbues himself with superpowers in a laboratory accident. The song is big and loud, and with lines like "Nobody else is stronger than I am/Yesterday I moved a mountain/I bet I could be your hero/I am a mighty little man', it could almost sound like some Creed bullshit if you didn't get the feeling that the singer is being entirely literal.
What follows, surprisingly, isn't 40 minutes of amateur songwriting buried under the electronic patchouli that smothered every Lips album from 'The Soft Bulletin' until 'At War With the Mystics'. In fact, the quieter moments are the best: '>1' finds our Mighty Little Man wishing for simpler times, remembering building forts, playing with G.I. Joes and anticipating a future in which we'll live on the moon; for the percussion on this track, Steve mic'd the armrests of the big red patent leather chair from the Blue's Clues set and played them like a bongo. 'A Reason' sounds like a plea for sex with the ex, 'Stick Around' expands to include a surprisingly subtle, intricate string arrangement. The centerpiece of the record is 'A Song for Dustmites', a simple piano ballad about love on a microcosmic scale, which launches into the troposphere at the final chorus with a spine-shaking drum solo from Drozd. And just to make sure everyone who ever hears it has a chance to scratch their head and say What the Fuck, there's also a song about string theory.
Seven years ago, I spent six nights in the hostel in NW Portland, eating ecstasy and hardwiring this record to my brain. To me it's a record about smashing through the walls and entering a major new phase, and then realizing how incapable and scared you really are. The Mighty Little Man has his heart mishandled and decides that although he has the ability to save the world, the world doesn't deserve it. The stupid bitch.
Oct 29, 2010 14:59:56 GMT -5
i give it a week
Oct 29, 2010 15:00:56 GMT -5
You underestimate how much time I have on my hands.
Oct 29, 2010 15:08:07 GMT -5
haha maybe so!
Oct 29, 2010 20:00:00 GMT -5
This rules.
Oct 29, 2010 22:18:29 GMT -5
I like it but i would be more interested in your reviews of music we pick. let the suggestions roll.
Nov 1, 2010 15:22:55 GMT -5
Hahaha Hornedgramma didn't do a very good job at keeping this up..
Nov 1, 2010 18:44:40 GMT -5
no shit, i can't believe i even gave him a week
Nov 1, 2010 21:46:33 GMT -5
I think it's great. Stick around, you'll learn a lot.
Nov 1, 2010 22:19:03 GMT -5
Hey gang.

My cat spilled Jubelale on my Macbook. I wont be around fer a couple weeks. I'll pick this up again as soon as I figure out what the fuck I'm gonna do about that.

Miss me!
Nov 5, 2010 22:24:28 GMT -5
KnowIdYuh , you should delete the last two words of this threads title.
Nov 5, 2010 22:54:47 GMT -5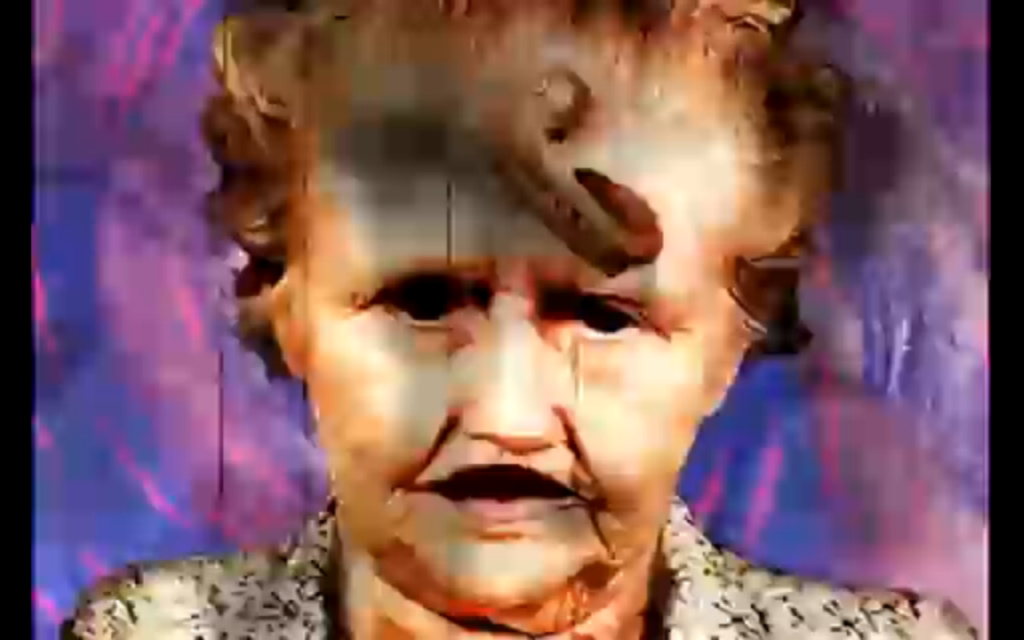 My cat spilled Jubelale on my Macbook. I wont be around fer a couple weeks. I'll pick this up again as soon as I figure out what the fuck I'm gonna do about that.
Miss me!
I spilled coffee on my Macbook a few weeks ago. One of the worst experiences of my life.
Nov 9, 2010 0:46:07 GMT -5
Nice. I laughed out loud a couple times reading that post. Good work topspin.
I will defend gramma though. He is somewhat entertaining. When he gets his computer situation situated, this will still be one of the more interesting and educational threads on any board. I imagine typing through a PS3 is much like texting, so don't expect anything more than one line responses from him anytime soon.
Nov 9, 2010 10:51:02 GMT -5
So, I8... Did your Macbook come back to life or did it cost you a thousand bucks?