esrever
Grunting Yowie




member is offline









Joined: May 2011
Gender: Male


Posts: 235

wompwomp
Snarling Mapinguary







member is offline








Joined: Feb 2011
Gender: Male


Posts: 2,525
Location: Calgary

Re: What Sasquatch Needs
« Reply #46 on Jun 14, 2011, 11:59am »

---


Jun 14, 2011, 10:46am, Pea wrote:

I guess I'm the only person that despises comedians at music festivals...



I'm with you. I'm pretty apathetic towards stand up comedians to begin with; I have absolutely zero desire to go see one at a music festival.
Geno
Abominable Snowman







Adorablest Poster
member is offline






Joined: Nov 2010
Gender: Male


Posts: 3,329
Location: Vancouver, Washington

Re: What Sasquatch Needs
« Reply #47 on Jun 14, 2011, 12:01pm »

---

Yeah I really don't give a shit about stand up comics. Unless it's someone I REALLY REALLY love. Like Donald Glover.

---
DREW OF THE RUSHES
Roaring Meh-Teh







Defeating the Porpoise
member is offline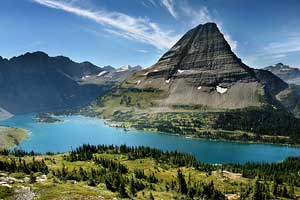 Joined: Jan 2010
Gender: Male


Posts: 5,474
Location: East Bay

Re: What Sasquatch Needs
« Reply #48 on Jun 14, 2011, 12:13pm »

---

I was in the same boat as you guys until this year. I'd never seen a comedian at Sasquatch, but this year I watched Tig Notaro and Reggie Watts. It was such an awesome break from sun and loud music and everything. I wouldn't miss a band I really wanted to see for a comedian, but during those gaps when nothing looks good, it was nice.

And Reggie Watts was fucking awesome.

---
LumpSquatch
Roaring Meh-Teh







Maple Syrup Dick
member is offline








Joined: Dec 2011
Gender: Male


Posts: 5,339

Re: What Sasquatch Needs
« Reply #49 on Jun 14, 2011, 5:44pm »

---

Man, I'm such a damn black sheep. The comedy lineup was possibly the main reason I went to Sasquatch in '09.

---