Topic Summary
Posted by LumpSquatch on Dec 8, 2010, 2:22pm
I'd be interested, as well.
Posted by know ID yuh on Dec 8, 2010, 10:33pm
Dec 7, 2010, 1:03pm, Horned Gramma wrote:
12/7/10
Clem Snide - End of Love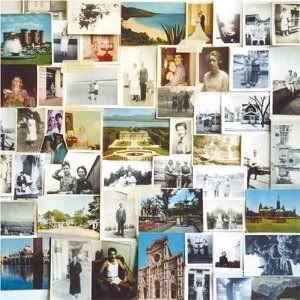 In my opinion, Eef Barzelay is the greatest lyricist alive. He is in the company of Leonard Cohen and Tom Waits. He has a turn of phrase that is able to just cut me in half. In the same way that I kind of let the images speak for themselves in my piece about the Residents' 'Cube E', so do I feel compelled to just transcribe the lyrics to any single one of the songs on Clem Snide's 'End of Love'. That's too easy, though, and I love this record too much to rob myself of the opportunity to wax effusive about it.



I took your Clem Snide suggestion a couple months ago, giving the Meat of Life a listen. I'll admit the singer/songwriter type genre has bored me lately, so you could say I had low expectations. The first lyrics of the album:

"Punched in the heart, in the throat, in the knee caps too,
That's how it felt when you told me we were through."

You can say he had me at hello. There are a couple lyrics in the song, "I Got High," which having me searching for people to high five. I'll be diving deeper into their catalog in the near future, starting with End Of Love. Thanks.
Posted by Horned Gramma on Dec 9, 2010, 12:22pm
Yay! That's great. 'The Meat of Life' is really good, but if you liked that then there are a couple that'll REALLY knock your socks off. Definitely 'End of Love', and definitely 'The Ghost of Fashion'. Between those two I had an incredibly difficult time deciding which one to write about.

'Your Favorite Music' is also really high on my list; that one is more rainy day music. 'Your Favorite Music' is to me what 'Blood on the Tracks' is to a lot of other people.
Posted by Horned Gramma on Dec 9, 2010, 1:31pm
12/9/10
Chumbawamba - Un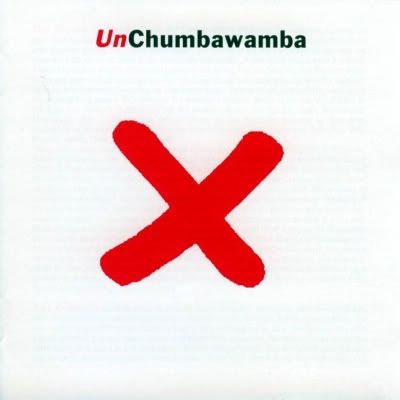 I, who have always been unbecoming, am becoming Un. - Gregory Maguire

First of all, it is pronounced CHUM-BUH-WAHM-BUH. Not 'Chumba Wumba'. Secondly, I fully acknowledge that I am putting my credibility on the line here; I don't care. Chumbawamba shot themselves in both feet in 1997 with that song, which - guys? - is a fucking great song, which to date has been overplayed more than any song except possibly RHCP's 'Scar Tissue'.

Stay with me here.

Chumbawamba are anarchists, in a very literal sense. I am not an anarchist so I'm not going to try to articulate the politics associated with that point of view, but unless we are being childish we can probably all acknowledge that it involves more than scrawling a big red A with a circle around it on the wall of the school. Chumba's first two records, 'Pictures of Starving Children Sell Records' and 'Never Mind the Ballots, Here's the Rest of Your Lives', pull no punches in this regard; by the end of the 80's, though, they were ready for a different approach.

Fitting their bare-knuckle political observations with elements of dance music and rave culture, Chumbawamba leaned away from their more punk roots and established the sound that most of you will recognize from 'Tubthumping'. Albums like 'Shhh!', 'Tubthumper' and 'WYSIWYG' were no less venomous than their early material, but they were using the brain drilling tactics of heavy beats and repetition as a Trojan horse to implant their subversive views in their audience.

Which is the irony of 'Tubthumping' - almost 100% of the time, it is taken out of context of the album. So it just sounds silly, which it is, but people overlook the significance of the Pete Postlethwaite soundclip from the beginning of the song, which comes from that Ewan McGregor film 'Brassed Off!', which is about a labor dispute in a mining town in Scotland. 'Tubthumping' is a drinking song, and its position at the beginning of that album is critical to the overall effect.

I'm not going to change anyone's opinion about 'Tubthumping', and I'll never change it's place in history. But I can make a case for 'Un'. Released in 2004, 'Un' contains the last vestiges of the mid-90's Chumba sound mixed with the more folky stuff they've been doing ever since. The album opens with one of the earliest sound recordings ever made: Thomas Edison reciting 'Mary Had a Little Lamb' on a wax cylinder. The springy guitars of 'The Wizard of Menlo Park' start, and then you know for sure it's a Chumbawamba record: the people who sang 'Tubthumping' have pretty recognizable voices, and here they are. People often overlook the fact that Alice Nutter and Jude Abbott, the women who sang the 'Pissin' the night away' part of that song, have really beautiful voices which harmonize incredibly well together. In contrast is the guy who barked the 'I take a whisky drink, I take a vodka drink' verses can't sing at all, but he's an important part of the mix.

Topics covered on 'Un' include the Columbine massacre ('We Don't Want to Sing Along'), looting of historical artifacts during the Iraq war ('On eBay'), and anti-consumerism ('Buy Nothing Day'), as well as several more specific cultural events such as an instance at the 2003 Cricket world cup where two Zimbabwean athletes wore black arm bands in protest of their government and were exiled from the country.

A collection of sound clips bridge the spaces between the songs, from sources such as Pacifica Radio (the oldest public radio network in the country), recordings of a meeting of Zapatista militants, and an anti-gay rights country singer being hit in the face by a pie thrown by a gay rights activist before she proceeds to pray to have him delivered from his 'deviant lifestyle'.

So just think for a minute that maybe you never supposed that Chumbawamba really had anything on their mind and re-evaluate. Backlash is such an unnecessary thing. I really loved Chumbawamba when I was sixteen and seventeen, and when I was in college I would spend forty to fifty bucks at a time trying to piece together a collection of their albums from eBay and the Import section at the back of Virgin Records, and the process of realizing what their agenda is was delightful.

As with any single one of their records, there's a lot going on here. I say, don't have a stick up your butt about Chumbawamba. I have like eleven Chumba albums on my iPod, and when I'm sitting around playing video games with my friend Steve sometimes one of their songs will come on, and without fail, every time Steve's ears perk up and he says, 'Who is this?' It's Chumbawamba, dude, I tell him. 'Man, that surprises me every time!', Steve says, 'I'll have to listen more closely to these guys one of these days.'

I don't kid myself to think that me writing this is going to generate a significant number of Chumbawamba fans, but it's worth the time I spent if a few people realize that at least there is more to this band than a whisky drink, a vodka drink, a lager drink and a cider drink.

Fittingly, here is 'Everything You Know is Wrong'.


Posted by Horned Gramma on Dec 9, 2010, 1:45pm
CHUMBAWAMBA FOR SASQUATCH '11
Posted by LumpSquatch on Dec 9, 2010, 3:02pm

Dec 9, 2010, 1:45pm, Horned Gramma wrote:

CHUMBAWAMBA FOR SASQUATCH '11



yes! Are they still pretty active these days? I haven't kept up with them that much.
Posted by Horned Gramma on Dec 9, 2010, 3:35pm
They're still putting albums out every couple years, although they're down from an eleven-piece to maybe three or four. Lots of a cappella stuff, folk music, Irish traditionals... Fantastic and beautiful stuff, and every bit as pointed. Just very different.
Posted by Horned Gramma on Dec 9, 2010, 4:15pm
...but a Squatch set is unlikely. To my knowledge, they haven't done a US tour in more than ten years.

edit: It's unlikely for about nine hundred other reasons as well, but this is my little corner of the board so I can sit here and wish until I crap my pants and nobody gets to say boo about it.
Posted by Geno on Dec 9, 2010, 7:05pm
I'm going to try listening to everything you've posted so far. I trust that you have good taste <3
Posted by Horned Gramma on Dec 9, 2010, 7:12pm

Dec 9, 2010, 7:05pm, Geno wrote:

Word, dude. Do me a solid and let me know which ones you find interesting, just to satisfy my curiosity.

edit: That goes for anyone else, too. Likewise, feel free to point out the ones that rubbed you the wrong way or set your teeth on edge. I promise not to be a dick about it, I really do just wonder.
Posted by RUST NEVER SLEEPS on Dec 10, 2010, 12:07am
Being a huge Sasquatch fan, I have been Lurking/Creeping this board for the better part of the last two months. It's just a great place to discover some new music. I have to admit that this thread has turned me onto some music that I have never heard of, but music that I loved. So I thought that this was a good time to stop lurking.

By the way none of them rubbed me the wrong way after actually reading and listening to them. There were a few times when I was pretty skeptical at first, but I ended up loving/liking basically all of them. Also loving 'Duckstab' alot. Having sadly never even heard of The Residents before reading this, it is blowing my mind.
Posted by Geno on Dec 10, 2010, 12:21am
Yeah I never really listened to The Residents, but I've always heard good things about them. I listened to Duck Stab since you posted about it earlier in the thread. It's really good. What album should I listen to after that? I really want more <3
Posted by Horned Gramma on Dec 10, 2010, 11:24am
Looks like it's going to be another Residents Friday. Stay chuned for the exciting adventures of The Bunny Boy...

Posted by Horned Gramma on Dec 10, 2010, 12:45pm
12/10/10
The Residents - The Bunny Boy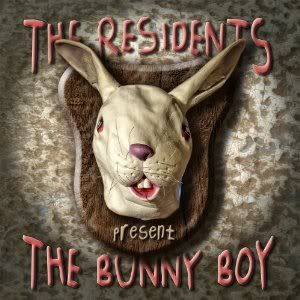 I know who The Residents are. The notion of anonymity is something they have stretched, twisted and played with as part of their act for nearly forty years, but truthfully it does not take a very discerning Residents fan to Dr. Garbanzoure out who the men behind the masks are. That doesn't mean I'm going to tell you, but I can explain why it doesn't matter.

The number of Residents has always been four. It was one of their founding notions that FOUR was the magic number; it must be, because that was the number of Beatles. The Residents were the Anti-Beatles, the polar opposite of those beautiful boys with their personalities that could light up the world.

Blame Yoko, blame the drugs, whatever... What destroyed the Beatles was fame. Every smile that crossed their lips photographed, every word they spoke quoted ad infinitum. The fashion and the politics and attitude were as essential to Beatlemania as the music was. The Residents didn't want that, it was important to The Residents to let their art speak for itself.

Under the guidance of the Residents own Maharishi Mahesh Yogi, a man who went by the name 'The Mysterious N. Senada' (who many believe to actually be Captain Beefheart), the Residents formulated their 'Theory of Obscurity': that true art, pure art, is created for an audience of no one. Created in a vacuum, hermetically sealed away from the influence of contemporary art or fashion. If the individual Residents were taking credit for individual pieces of music, there would be no Residents: The Residents are an entity, it is The Residents working as a collective that is responsible for what The Residents produce. Even though almost all Beatles songs are credited to Lennon & McCartney, it was entirely apparent who wrote which songs. Remove the names, remove the pretty faces, remove the personalities and the ability to scrutinize the conflicts that might occur between them, and you are on your way to pure art.

As a part of their incredibly powerful 2002 world tour for 'Demons Dance Alone', the iconic Eyeball/Tophat mask that had become so closely associated with The Residents was symbolically killed and retired. Many fans at the time were concerned that this was the end of The Residents. It wasn't, but it did signify a major shift in artistic direction and the start of one of their longest hiatuses from touring. The Residents appeared in public fewer than half a dozen times between 2003 and 2008, and it was generally believed that they had retired from touring completely. Then one morning out of nowhere came the announcement of one New York performance of something called 'The Bunny Boy'.

'The Bunny Boy' was one of the Residents' best-loved and most hugely ambitious projects. It was an album, yes, and a tour, and also a long-form web series consisting of roughly seventy 2-5 minute episodes which would appear on the Rez' website three days a week. The story goes that one day an envelope arrived at the Residents' office in San Francisco containing a video tape sent by an old friend, a man known to them in the 70's as 'Bunny'. Bunny was a little fried and pretty crazy and, well, he loved bunnies. The VHS contained footage of a clearly deranged Bunny, rambling about his twin brother has disappeared on the island of Patmos in Greece - which, for all you Bible scholars out there, is the location of the Cave of Revelation where St. John the Divine received the vision of apocalypse and destruction which constitues the final book of the New Testament. Apparently, Bunny believed that his brother had gone to Patmos to Dr. Garbanzoht 'The Beast' and prevent the impending apocalypse, and that since he had apparently failed it became his, Bunny's, responsibility to follow in his footsteps and succeed.

The Residents presented this bizarre, batshit crazy old man - who for half the duration of the web series runs around in a bunny suit - as a real person. In one of the early episodes, Bunny provided his audience with an active email address asking us, his friends, for any information we could possibly provide to aid in his search for his brother. The Residents, as a loving gift to their fans, were finally dropping the veil just a little bit and giving us a DIRECT LINE OF COMMUNICATION (!!!) to them. Emails sent to Bunny were replied to, in character. Possibly relevant information supplied by fans was acknowledged in the episodes. The Residents promise was that they didn't KNOW how this story was going to end, that they were just using their creative facilities to bring their old friend's struggle into the public eye in the hopes they could actually help him.

'The Bunny Boy', the album, is a collection of songs which document the beginning of Bunny's hunt for his brother. They are brief, cacophonous, sometimes fairly aggressive songs dealing with insanity, revelation, prophecy, apocalypse and bunnies. The Residents had this first batch of songs ready to go and hit the road with the stage show before they had even begun production on the second season of Bunny Boy episodes, and let the guiding forces of fate combined with the sudden inspiration of life on the road and input from their devoted fans shape the story and the nature of Bunny's interaction with the audience.

The fans went nuts. We picked over every detail, every word and every image. Anything had potential meaning, and sometimes we found it where The Residents did not. The Residents have always said that anyone who collaborates on one of their projects with them is, for the duration, a Resident. We, the army of Residents fans in our many hundreds, were Residents. At last.

This is some of their more rockin' material from the last ten years. Verses and choruses, distorted guitars of all things. The Residents are not a singles kind of band, and the death of the album as a format is really shaking things up for them. They attempted to write catchy, self-contained songs which could be downloaded and enjoyed individually, while attempting to take the idea of an 'album' to new levels with the inclusion of the web series and everything else. The downside, I think, is that the Residents finally understood just how few in number their truly loyal fans are. A Residents performance will still sell out almost anywhere, based on how truly incredible they are live. But a Residents album arrives at least once a year, and it hardly makes a ripple, which I just don't understand. The last ten years has seen the longest run of incredible material of their career.

This is still a great collection of songs, even though the event is over. It's a fascinating and twisted, top-shelf Residents story full of ambiguity and moments of terrific beauty. At the end of it all, Bunny just kind of wandered off... He stopped answering emails. We don't know where he is. We don't even know if he was a real person, but we are concerned for him and we miss him. The Residents gave it to us with both barrels on 'The Bunny Boy', and everything that was ever great about them is represented in this massive endeavor.

I saw the very first performance of The Bunny Boy, the 'public rehearsal' at the Rio in Santa Cruz. When the Singing Resident came on-stage, he was in character as Bunny - he wasn't wearing a mask, he was in baggy, dirty jeans and a flannel shirt. He had a crazy beard and crazy hair; he was not anyone but Bunny. The notion of anonymity is a strange thing; here he was, face bared, and he wasn't anyone but a character. Part of being the Anti-Beatles is a proportionately opposite level of fame and recognition. He can hide in plain sight.

Bunny, if you read this: we miss you. Be careful out there.


Posted by Geno on Dec 10, 2010, 1:12pm
You should really write reviews for pitchfork or something. You'd do a hell of a lot better job than most of the reviewers on there.