kymess_jr
Sasquatch!







member is online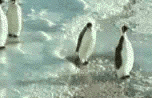 Joined: Feb 2011
Gender: Female


Posts: 1,091

Re: Publications' 2011 Top Albums
« Reply #165 on Dec 21, 2011, 9:01am »

---


Dec 17, 2011, 3:32pm, Cbats wrote:

Real Estate's in my top ten of the year. At first I just found it pleasant but the more I listened to it the more I heard new things. Their first album is pretty boring but this one is full of great hooks and stellar guitar work. It's the perfect lazy sunday album



I think that's a perfect way to describe the album: pleasant.

I made a point of giving it a few more listens this week just to see if it might grow on me a little more, but I'm still just left feeling like it was pleasant listen. I don't think that's a bad thing at all, it's just not enough of an impact to make it on my best album list.


---
LumpSquatch
Roaring Meh-Teh







Maple Syrup Dick
member is offline








Joined: Dec 2011
Gender: Male


Posts: 5,336

Re: Publications' 2011 Top Albums
« Reply #166 on Dec 24, 2011, 10:11pm »

---

I like Real Estate. It's good music for a Sunday drive, if people do that anymore.

---
Cbats
Snarling Mapinguary







Pitchfork Super Fan
member is offline








Joined: Jan 2009
Gender: Male


Posts: 2,617

Re: Publications' 2011 Top Albums
« Reply #167 on Jan 18, 2012, 1:40pm »

---

Pazz and Jop just published their list today. I did not expect chune-yards to top it but it was a nice surprise. For anyone who hasn't heard of it, Pazz and Jop is a collection of the top 10 albums and songs of the year from 700 different critics. I don't usually agree with the whole thing but it's the best attempt at sythesizing the general critical feelings of the year and is always worth a look.

http://www.villagevoice.com/pazznjop/

---

Nov 2, 2011, 8:14pm, hornedgramma wrote:

If there's one single thing in the world that it is legitimately impossible to take the intellectual high ground on, it's fucking Skrillex.
DREW OF THE RUSHES
Roaring Meh-Teh







Defeating the Porpoise
member is offline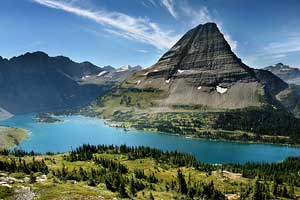 Joined: Jan 2010
Gender: Male


Posts: 5,474
Location: East Bay

Re: Publications' 2011 Top Albums
« Reply #168 on Jan 18, 2012, 2:50pm »

---


Jan 18, 2012, 1:40pm, Cbats wrote:

Pazz and Jop just published their list today. I did not expect chune-yards to top it but it was a nice surprise. For anyone who hasn't heard of it, Pazz and Jop is a collection of the top 10 albums and songs of the year from 700 different critics. I don't usually agree with the whole thing but it's the best attempt at sythesizing the general critical feelings of the year and is always worth a look.

http://www.villagevoice.com/pazznjop/




Quote:

902 Gay for Johnny Depp, What Doesn't Kill You, Eventually Kills You

---